Catching Up...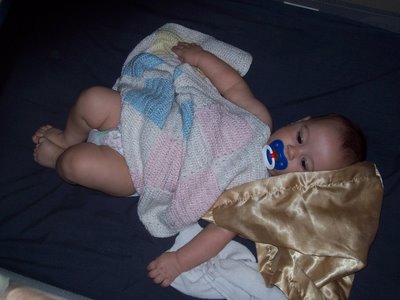 Ethan is 6 months!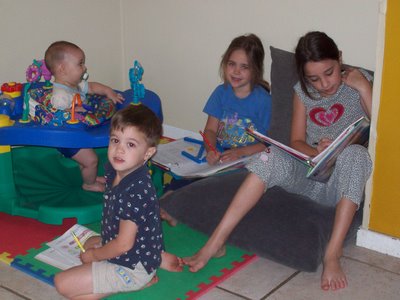 Kids love to do school together and keep Ethan company. We are winding down the school year.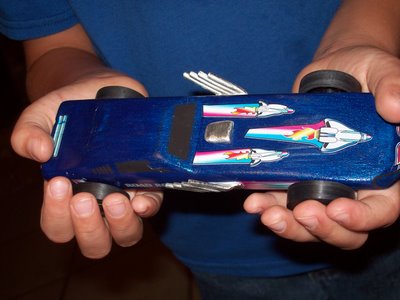 Parker's very first derby car. He was competing with his RA (Royal Ambassadors) class. He had a great time!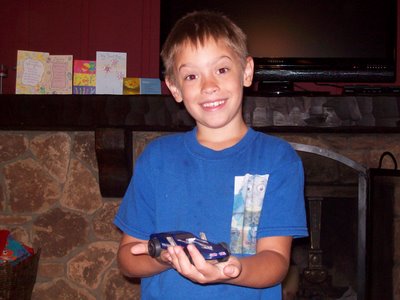 Bailey's car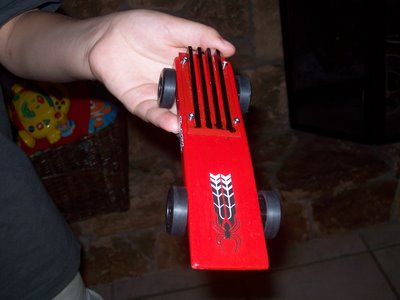 This was also Bailey's first derby and likely his last. He is going into 7th grade and will no longer be in RA's or AWANA. He also had a great time. Placed 3rd, with only 2 racing...long story! Bailey was a champ about it!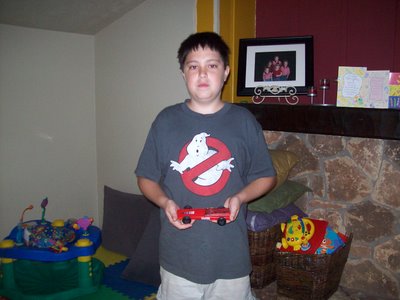 Asher turns 4!!!!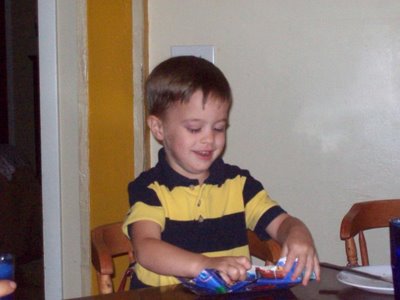 Cece and Ana painted a block of wood with a car and a happy birthday message. They did that while the boys made their derby cars..I think they felt left out. Asher liked his gift from them.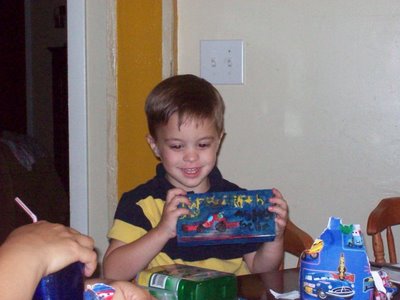 Awana Ceremony
My camara battery was dying, so I did not get any good pics. All of this kids had serveral verses to quote..they did great. Asher was a ham on stage!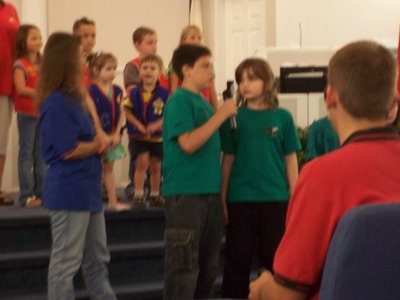 Our precious baby watermelon.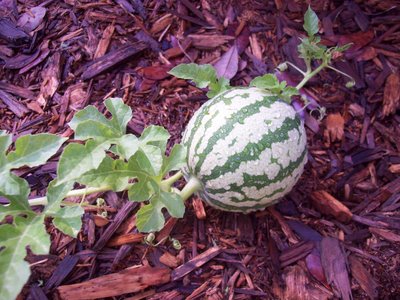 The kids are helping with a garden this year. This is my first real attempt at one, though I talk about it every year. Our watermelon look wonderful and we can't wait to eat one. We have several growing now.
Below was actually the end of our gardening day and the kids were on the way to cooling off in the pool. It felt great! We were really dirty and needed it.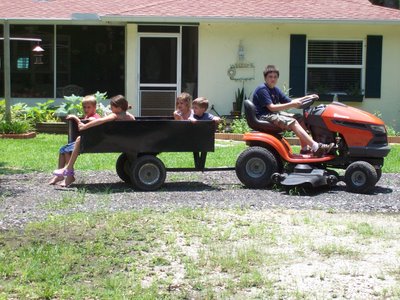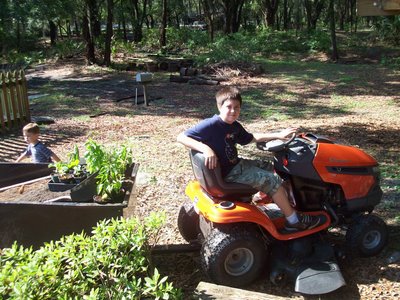 Our two watermelon plants. They were seeds to a watermelon that we ate a long time ago. Parker likes to plant seeds and threw them in two plastic pots and months later, we noticed plants growing. It took some time to realize what they were. We were thrilled when we saw a watermelon growing. The first one was eaten by a squirl, we were sad (and mad). Now I have replanted them in bigger space and I think they are happy! We will rejoice when we get to eat one.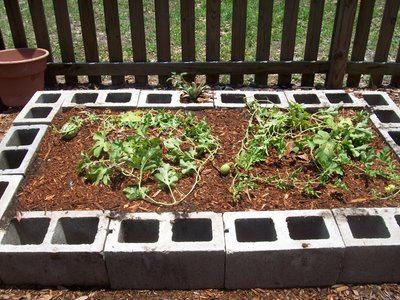 Cherry tomatoes...yum!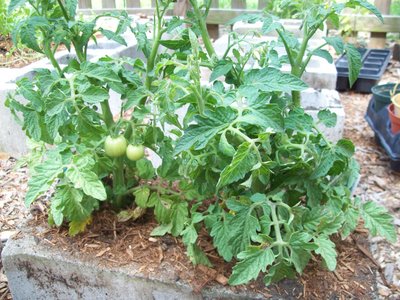 We have lots of herbs, watermelon, a pineapple plant, black beans, cucumbers, tomatoes, cherry tomatoes, green peppers, red peppers, and banana peppers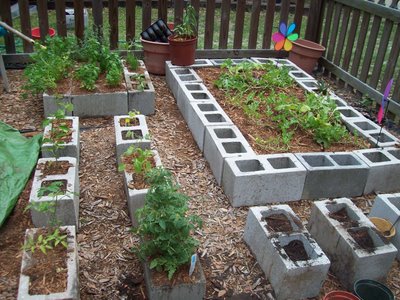 My herb garden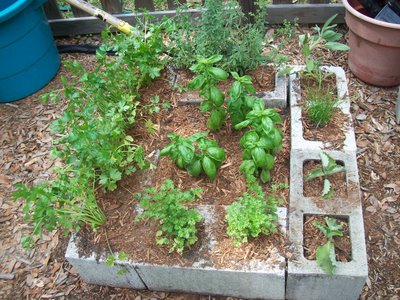 I know it seems strange to have a brick garden, but my uncle read that the bricks work great. He has great success with this method. It just so happend that we recieved over 100 of these for free and they have been slowly used. I had what I needed to give a garden a go and so here it is. The kids are so excited to grow food and so am I. My mother supplied me with many of the starter plants. I will let you know how things go.